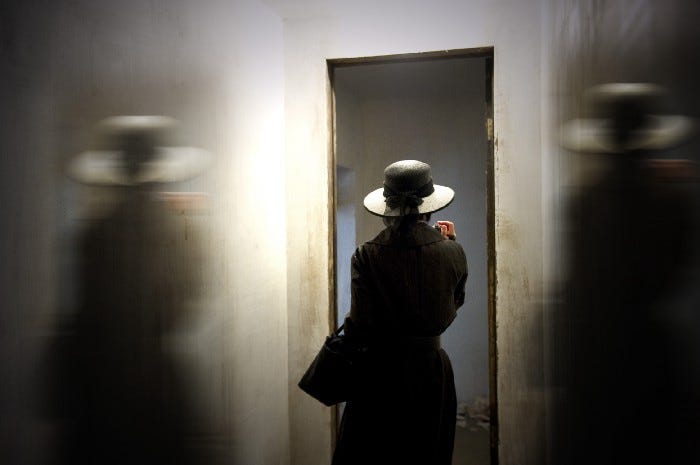 Photo by Monica Silva on Unsplash
This is kind of an embarrassing story.
Six or seven months ago, I was invited to be a guest on a podcast to talk about blogging. I created a card deck around blogging, and a group coaching and training program on the same subject.
You should know right off the bat that I'm SUPER self-conscious when it comes to speaking. I explained to the host that I tend to freeze — after all, I'm a writer, not a speaker — and asked if she wanted me to provide interview questions, or if she could provide questions in advance to me.
"Nah, I like to just let the conversation flow," she said. "Don't worry about it; you'll do great."
Oookaaaay, I thought, hoping she was right.
After all, we'd be speaking about blogging.
I KNOW blogging! For crying out loud!
I created a card deck and a course on the subject!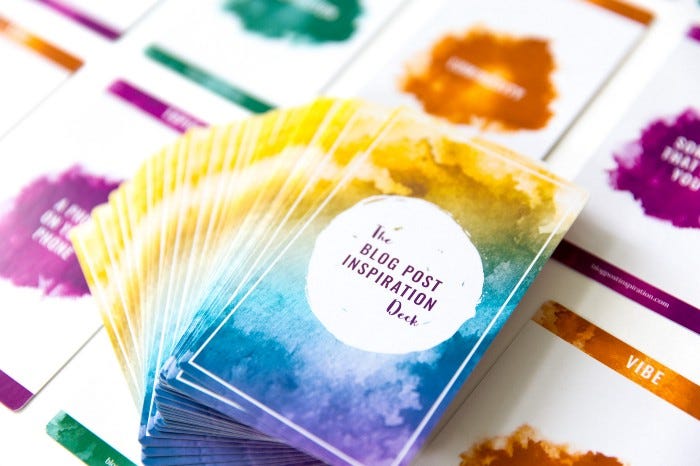 Yep, that's my card deck! Check it out here: ineedcopy.com/deck
She was right. I'd be fine.
The day of the interview arrived.
I showed up on Zoom at the right time, chatted a bit with the host before she started recording, and then fell into an uneasy silence as she made the final preparations before hitting record.
The first few minutes went well. She asked me what I do, and how I came to be an expert on blogging.
Then she asked me something that made my mustache sweat. (Okay, I don't have a mustache, other than those fine hairs that top the lips of most non-mustache people. But on me, those little babies sweat!)
She said, "So Renae, share with our viewers the top three things they should know about blogging."
"The top three things?" I frowned, thinking frantically, trying to stay poised.
"Well, uh, you know, I'd have to think about this for a moment, um, maybe the first thing would be to write conversationally," I said, gulping, feeling a teeny, tiny moment of relief for having said something that was at least intelligible.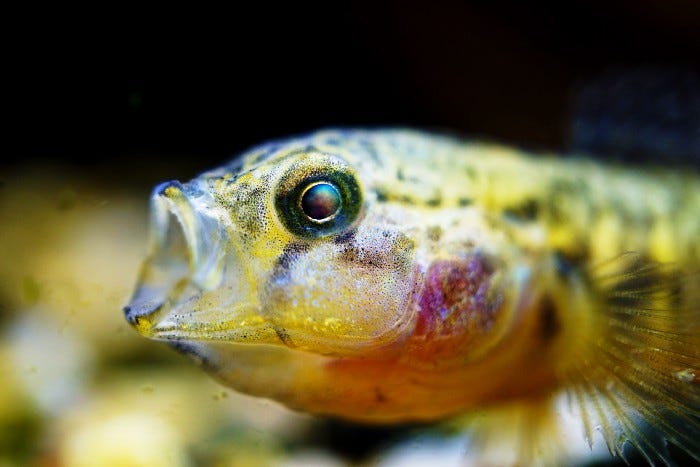 "Okay," the host said. "Let me ask you this. What advice would you give to someone who wants to start blogging?"
I hemmed and hawed, and again gave the same kind of hem-hawy, obvious answer.
The host, obviously not happy with my reply, asked another question to try to pry this knowledge out of me.
Again, I "umm"ed and "uh"ed, mentioning how I'd have to look back at my materials to be able to give a great answer.
Finally, she had enough.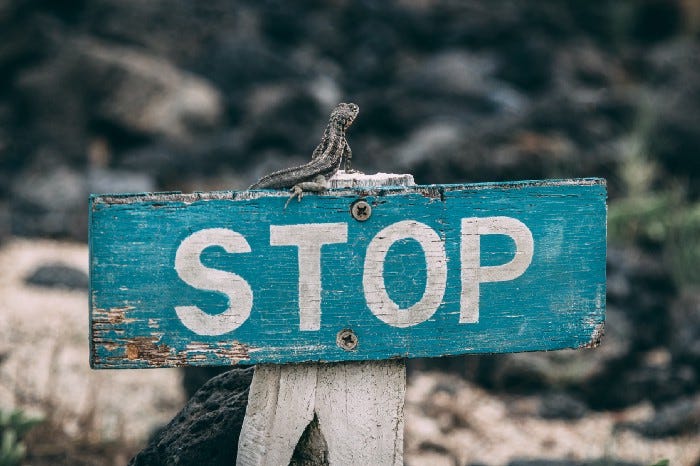 Photo by Jose Aragones on Unsplash
"Renae, I'm stopping the recording," she said, explaining how she wanted me to get my talking points down and then to book another time with her.
I apologized and told her that THIS is why I wanted to go over the questions and answers in advance. She told me, in no uncertain terms, that she didn't do business that way.
Still, she said, she wanted me to prepare a list of talking points on blogging, and then she'd be happy to interview me again.
Guess what? I still don't have my talking points together, and I had hoped the host would have forgotten about me by now.
Wouldn't you know it though … when I attended a live event this past February, she was there.
I avoided her until I couldn't, when someone "introduced" us.
She said, "Sure, I know Renae."
To me, she said, "I haven't forgotten you, we need to get back together!"
"Yeah, I know!" I beamed, thinking on the inside, "Oh hell no!"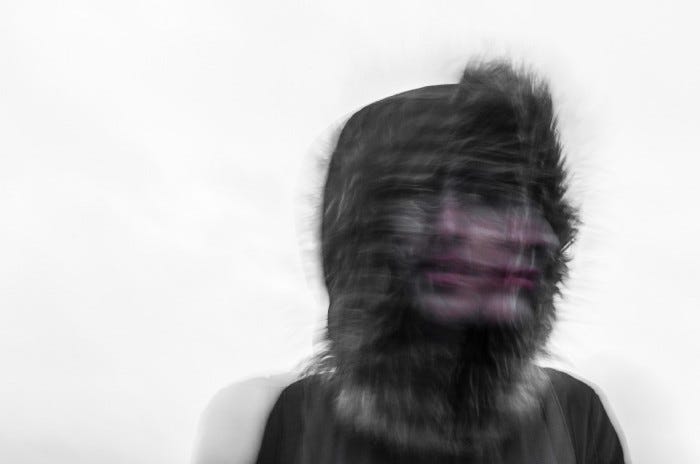 Photo by Ehimetalor Akhere Unuabona on Unsplash
That's my horror story, which continues to live on and unfold to this very day, the day I'm writing this post.
Why am I sharing?
I'm sharing because I just read an ebook called the "Perfect Media Guest Blueprint: Tips from LA & NYC Producers, Our Set, and More," by Kate and Jacqueline Hellmers of The Stepping Forward with Kate Show.
In just over 40 pages, the authors share funny stories and advice for stepping up and being seen in the media.
Here's the bit that convinced me to share my story (emphasis mine):
Get experience. Don't try to get on a huge morning show if you've never been on TV. Start out on podcasts, the radio, local TV and then work your way up to the big shows. By doing that, you lose most of your nerves, you know your stuff, and you'll be relaxed. Some Producers require 40 shows before they let you on their show. You NEVER know if you'll freeze the first time you're on or if your voice will show your nerves. You wouldn't be allowed to cook a 5-course dinner for 1,000 people at the Oscar's party if you've never cooked.

Get practice. It's easy and you'll have more fun. Plan out what you are going to say and how you are going to say it. Don't wing it until you've done 40–50 interviews. Don't read a script either. We tell newbies to write out their entire interview, questions and answers. Read it over 20 times like you are giving a speech. THEN, make your bullet points. Then try it again. You'll have most if it down and be much more relaxed. Not only that, but you'll be able to plan and guide the entire interview towards them wanting to sign-up for your goods! It will feel relaxed and not like you are selling something.
Can I tell you?
I feel SO MUCH BETTER knowing that my experience is not unique! I'm not the only one who freezes. I'm not the only one who needs practice!
And now I have a way to prepare — write it out, read it 20 times as if giving a speech, and, THEN, create bullet points.
I'm going to do it, for sure, because people STILL want to interview me, and I STILL avoid it like the plague :)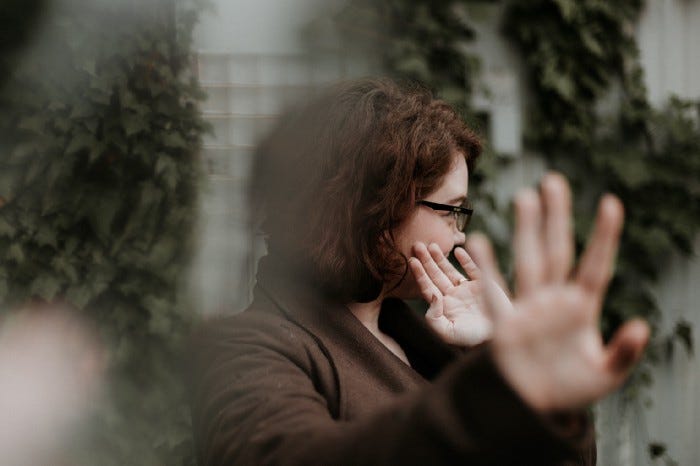 Photo by Priscilla Du Preez on Unsplash
If you're interested in getting media exposure — even if you're NOT a scared-silly sh** like me — you can get Kate and Jacqueline's "Perfect Media Guest Blueprint," available through the Scale-Up & Grow Giveaway.
Just navigate to https://www.scaleupandgrowgiveaway.com/Renae and register.
When the giveaway is LIVE, you'll receive an email letting you know where to go and grab it.
And while you're there, take a look at the other gifts. You never know which one piece of wisdom or advice will set you free.
Or at least get you ready for another podcast interview!
P.S. What are your thoughts on this topic? Please leave a comment!
P.P.S. Like this content? Sign up to get notified when my next article comes out!